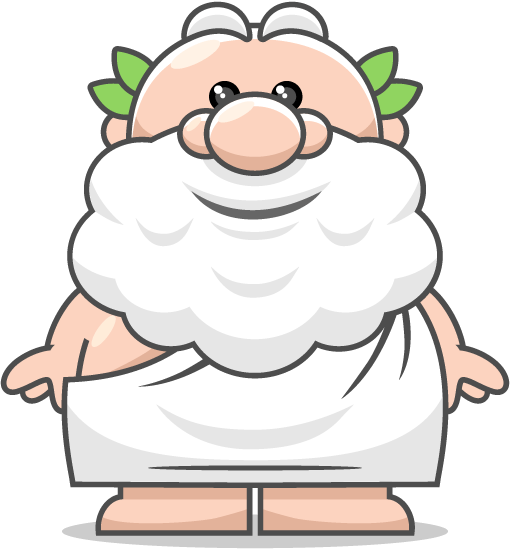 Libraries are one of today's modern learning centers. Accordingly, libraries must present a range of learning opportunities for children and adults. Here Socrates can greatly assist libraries by providing a powerful way for children to be guided through thousands of educational topics.
Socrates dynamically creates individualized learning paths that adjust based on each answer – helping children focus on where they are struggling and encouraging them to excel where they are doing well. Socrates starts each child based on their grade level but adjusts backwards or forwards across grades based on their true individual capabilities.
Socrates uses gamification elements to encourage, reward, and engage children whilst they learn. Socrates is not only educational: it's fun for children.
Children answers questions to earn tokens and tickets which can be used to play games or purchase just-for-fun items such as card packs, avatar enhancements, and stickers. They have to learn more to play more – keeping them constantly engaged and wanting to do more.
Libraries can make Socrates available to all their library card holders through the Library Edition of Socrates. As part of this Library Edition, libraries will receive:
Access to Socrates modules for all library card holders for use at the library, or at home
A unique library-only URL and a library-branded login page that allows library card numbers login access to Socrates. Here is an example of a library-only URL: http://lvccld.withsocrates.com
Monthly reporting of usage
Flyers, videos, bookmarks, and other materials to promote use of Socrates within your library
Access to support via chat, email, or phone
Access to use Socrates for tutoring programs or other in-library initiatives.
Features
Here are just a few of the features:
Endless questions across thousands of common core standard aligned categories
Not just multiple choice – Socrates content includes story problems and multi-part answers
Children have a powerful selection of assistors to help them as they answer questions including:

Doodle Pad to calculate answers
Learning videos to reinforce skills
Read-Aloud option for beginning/struggling readers and auditory learners
Libraries have an increasing role as community education centers including for homeschooling families. Socrates is a great online educational tool that helps meet these needs in a highly-effective way, and should be offered by all libraries.
Equipment
Socrates works on nearly all commonly available equipment including:
Here's what the Socrates for Libraries (Library Edition) includes:
Socrates Learning Modules
Math (included)

English Language Arts (optional)
Socrates Customized Edition
Customized/Branded Login Screen (included)
Socrates Training
Standard Installation & Modules Training (included)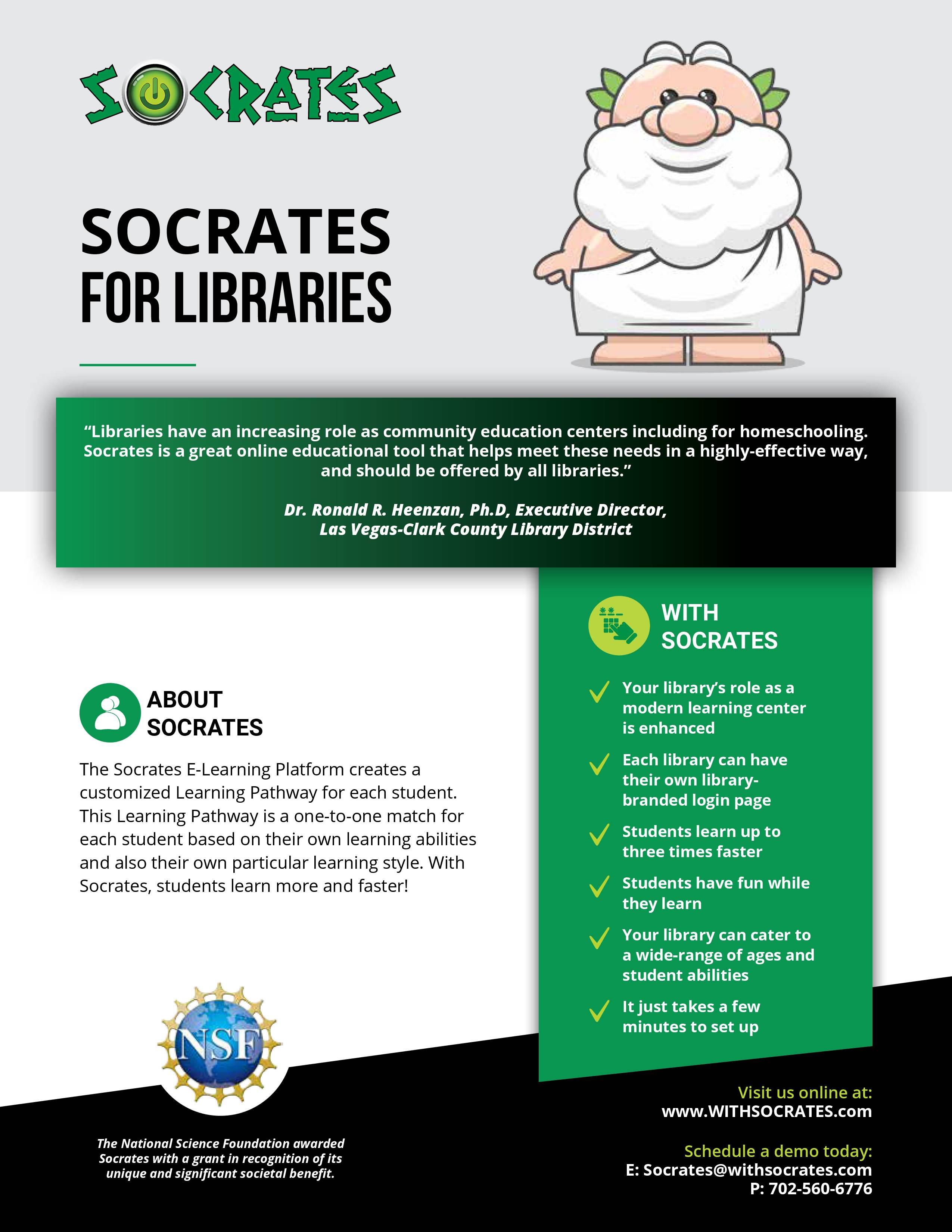 Book a Demo Now!
Contact us to book a demo and get your Library Edition of Socrates!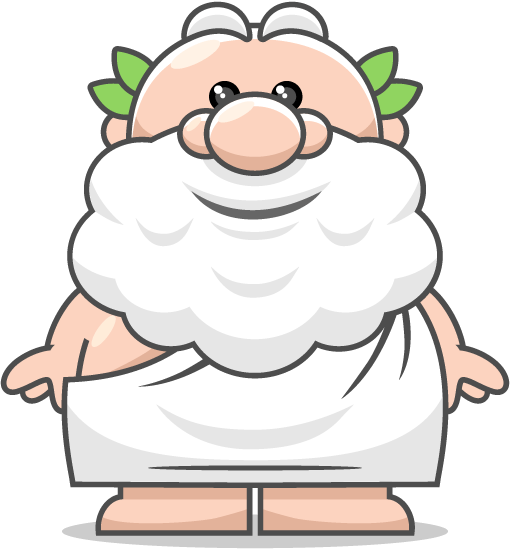 Subscribe to our Email List!