Use coupon "Practical" for 25% off for 6 months – exclusive to readers of Practical Homeschooling Magazine
Homeschooling has a Brand New Friend!
Socrates knows what your child needs – automatically!
Always adjusts to keep students on track.
Drives effort with fun games and rewards
Socrates can guide your child or you can take over anytime
Math, Language Arts, and Science
Coming Soon: Social Studies, Languages, and more!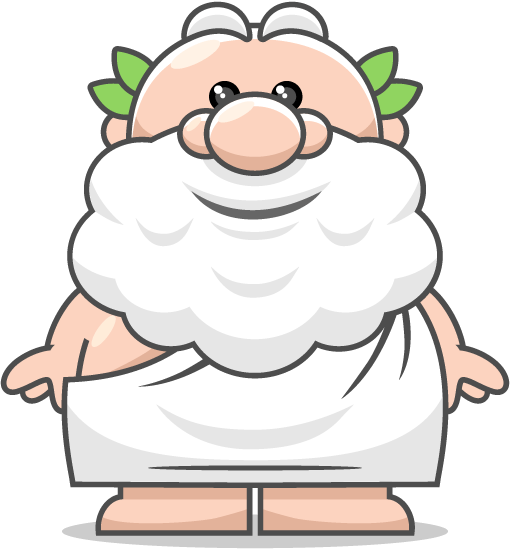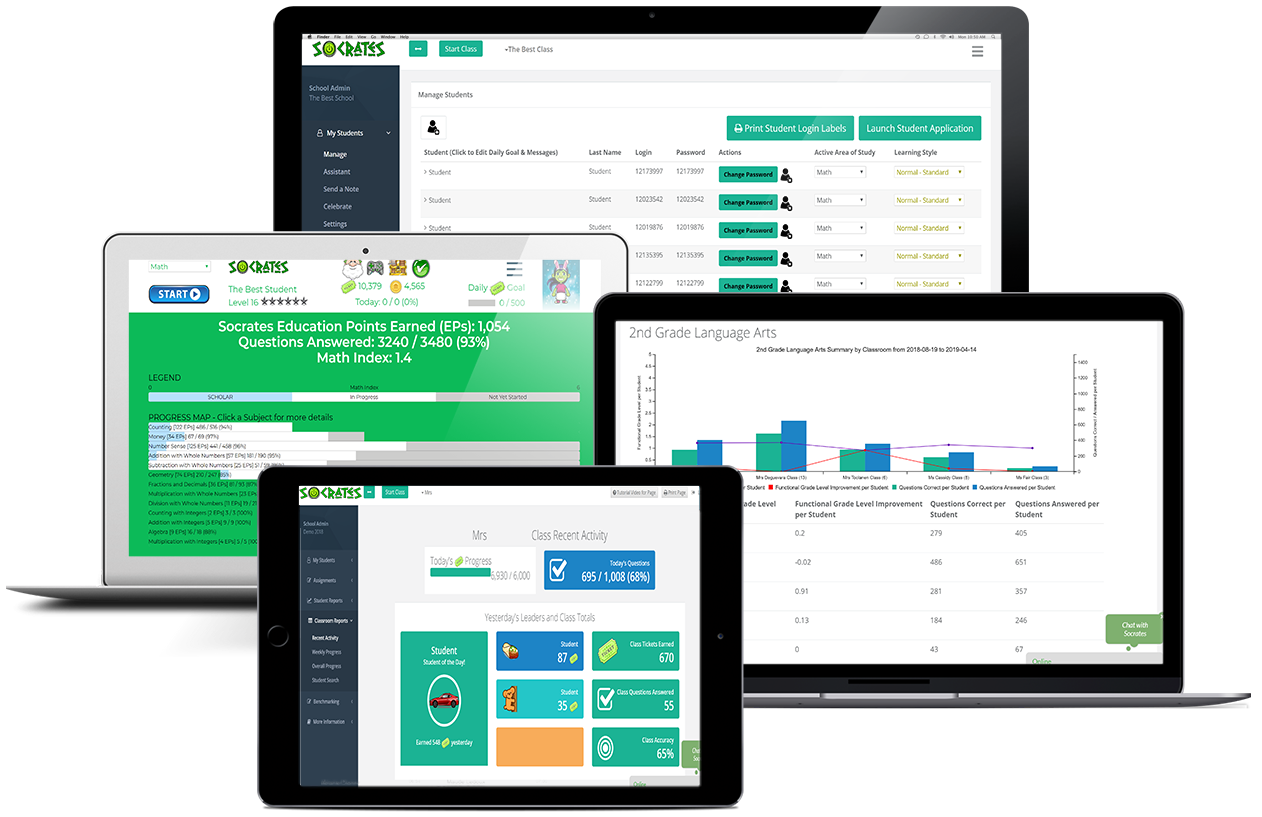 Rebeka A, Homeschool Parent of Two
After reading about Socrates in the library newsletter I visited learnwithsocrates.com to sign-up. Both of my children have loved the program from day one, and it a great homeschooling resource for them. As a parent, I appreciate the Command Center which gives me access to review their work and assist as needed. The kids (ages 9 and 10) say it is so much fun and definitely not like regular school work. Thank you for creating a platform that allows for diversity of learning capacity as well as engages all their senses.
Jennifer Flynn, Homeschooling Parent
One of the biggest reasons we homeschool is because nobody knows or loves our children more than we do. Because we know them so well, we understand that each one is in a different place in their education. What makes Socrates so unique and effective is it recognizes the uniqueness of each student and tailors their course of instruction to where they are at, at that moment.
Age 7
It's really fun and easy, very cool. I rate this 5 stars!
Age 10
Socrates is great and it is so much fun to learn this way. I wish i could play this all day…
Age 12
Socrates is so creative and clever and a great way to keep kids interested in learning.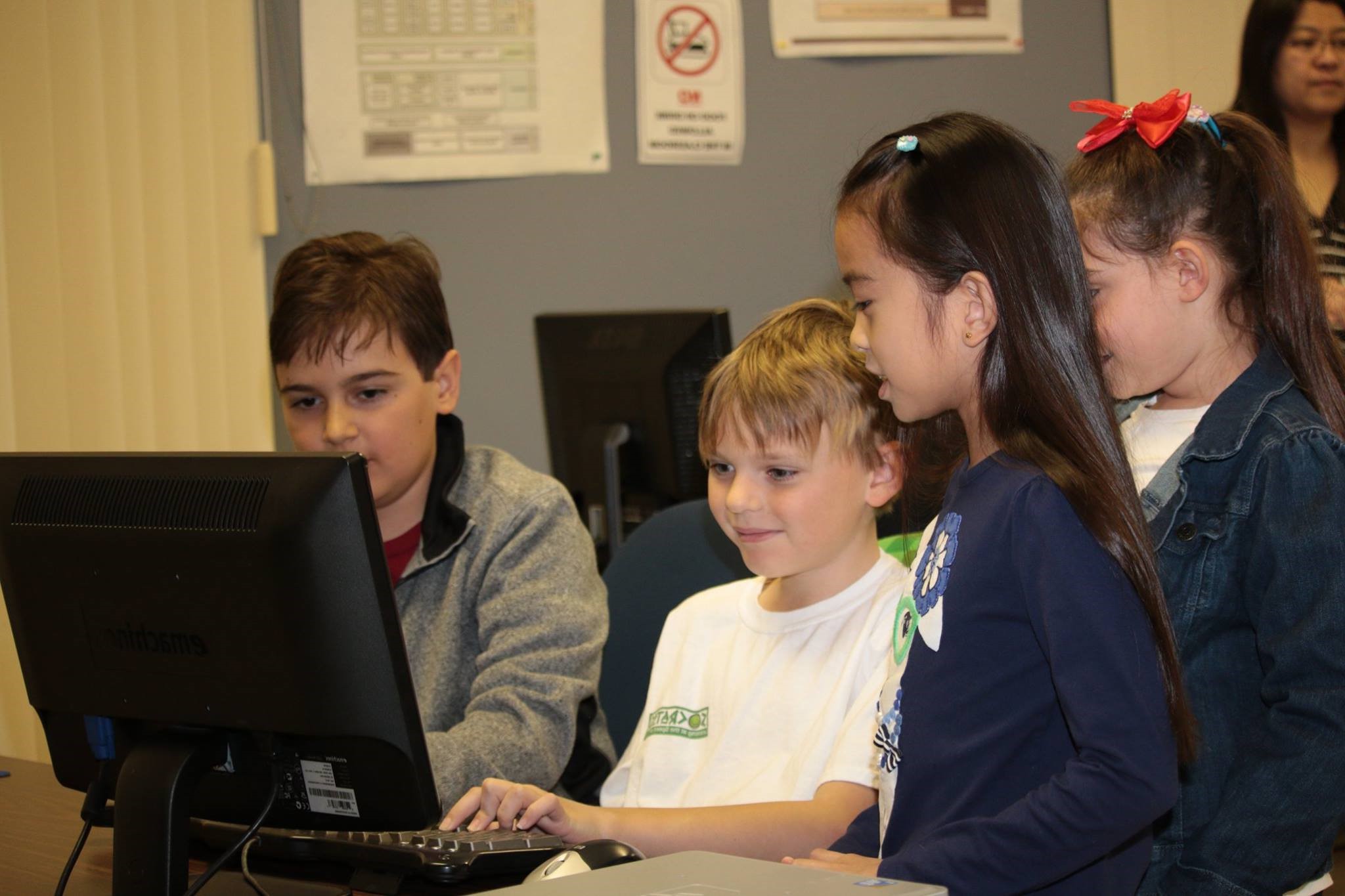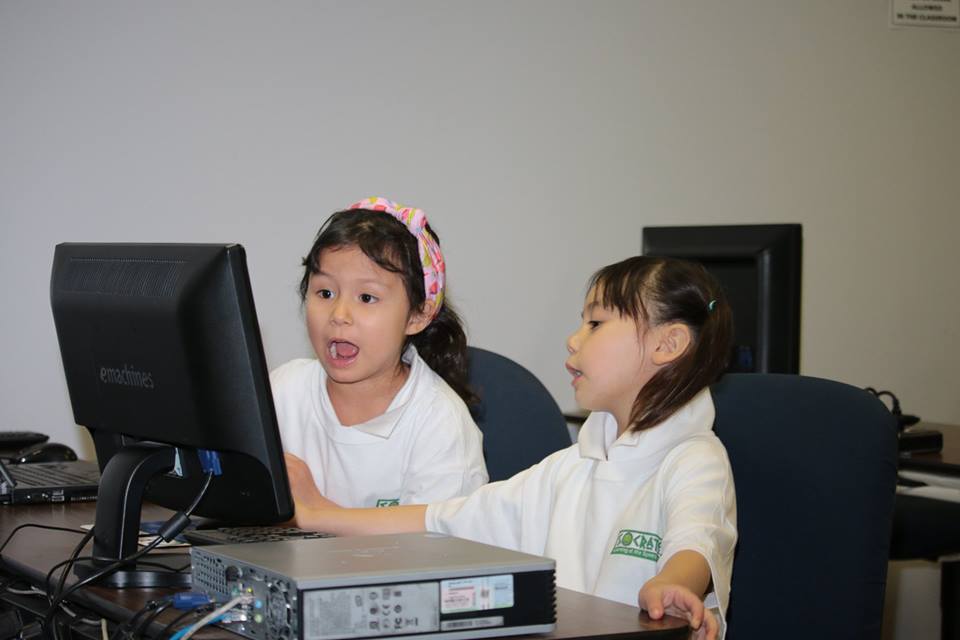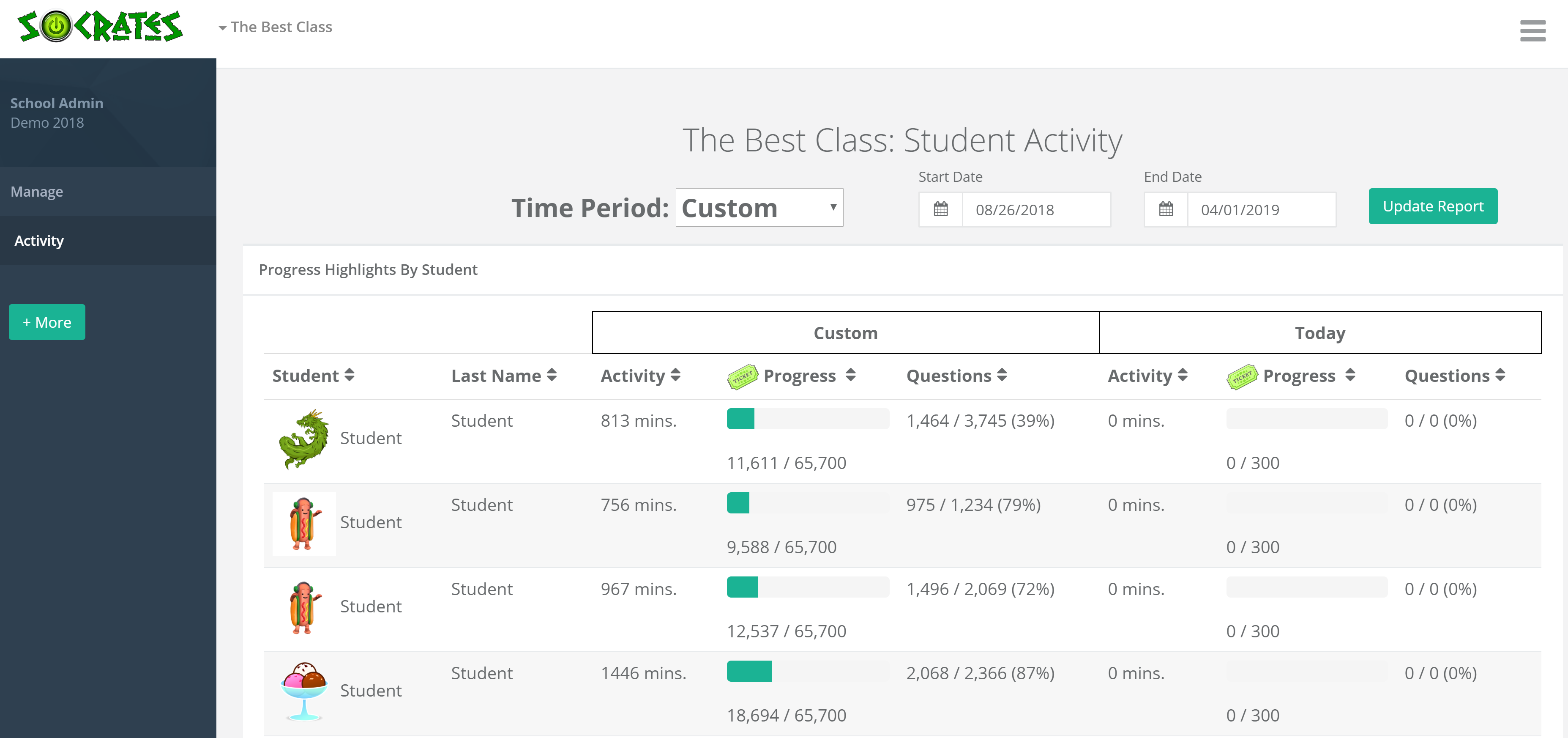 Adapts to each child's learning style.
Get involved as much as you want from Quick Mode to Advanced Mode
Socrates optimizes the learning and engagement process
Full featured Command Center with every tool at your disposal
Truly Individualized Learning
Creates a one-on-one learning experience
Constantly updates the learning pathway in real-time
Adjusts to struggling or "flying along" real-time student behavior
Identifies where the student needs help and then adapts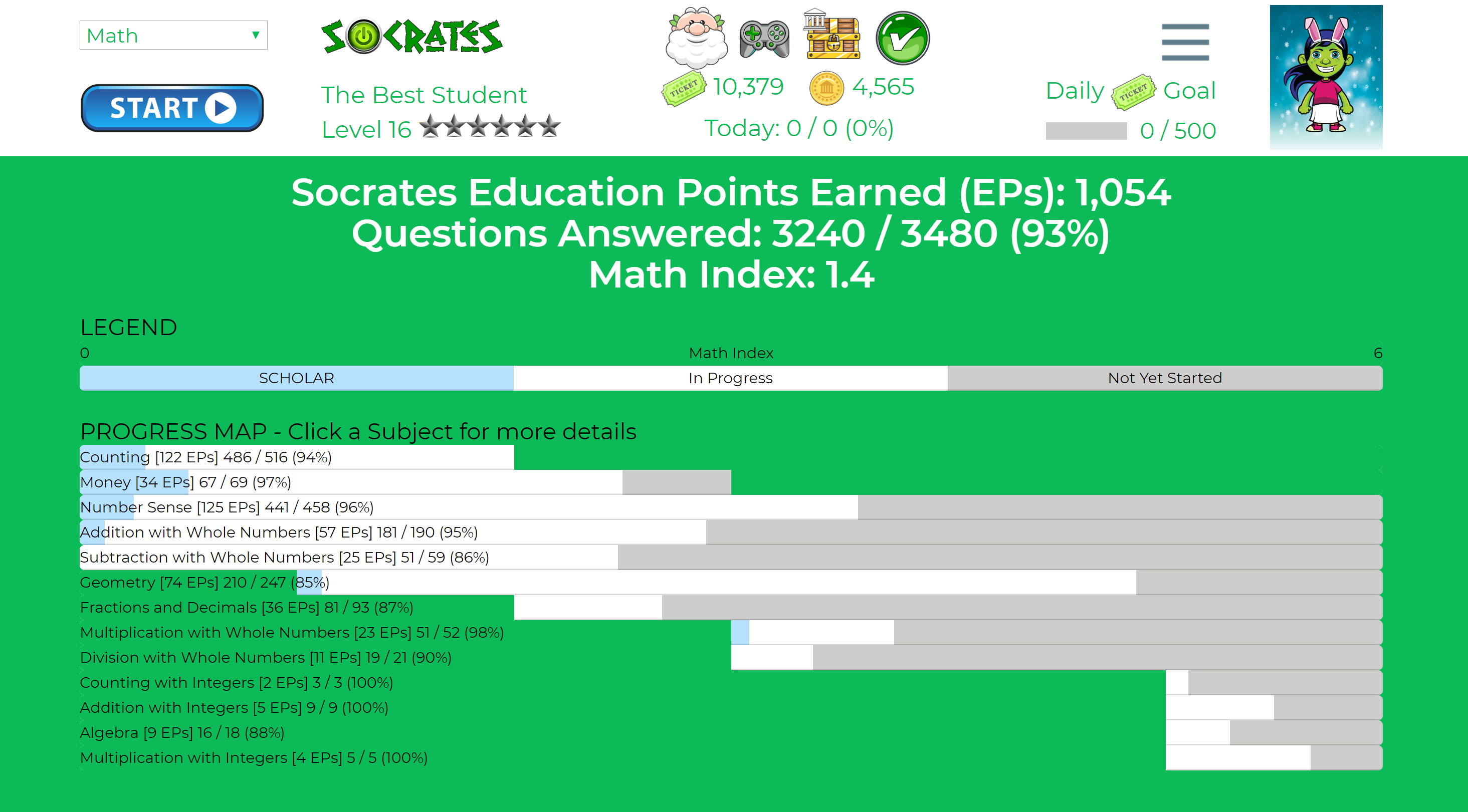 Rewards that drive effort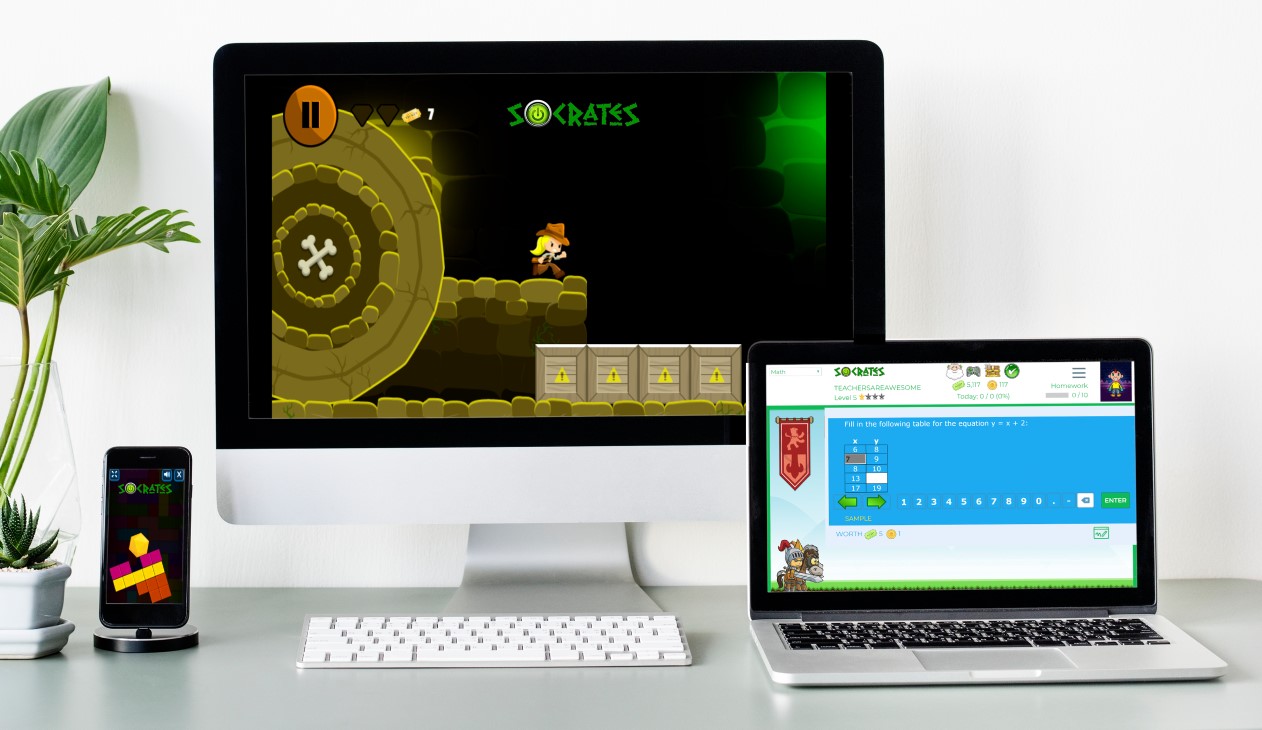 Fun and engaging for kids – the more they play, the more they learn.
Integration of learning content with the games
The play-and-learn games work across all subjects and grades
Real world rewards for in-game currency
K-8: Math, English, Language Arts, Science with more on the way
Content adapts and grows as the student advances grades
Constant updates alert educators to where students need help the most
Multi-lingual and cross-cultural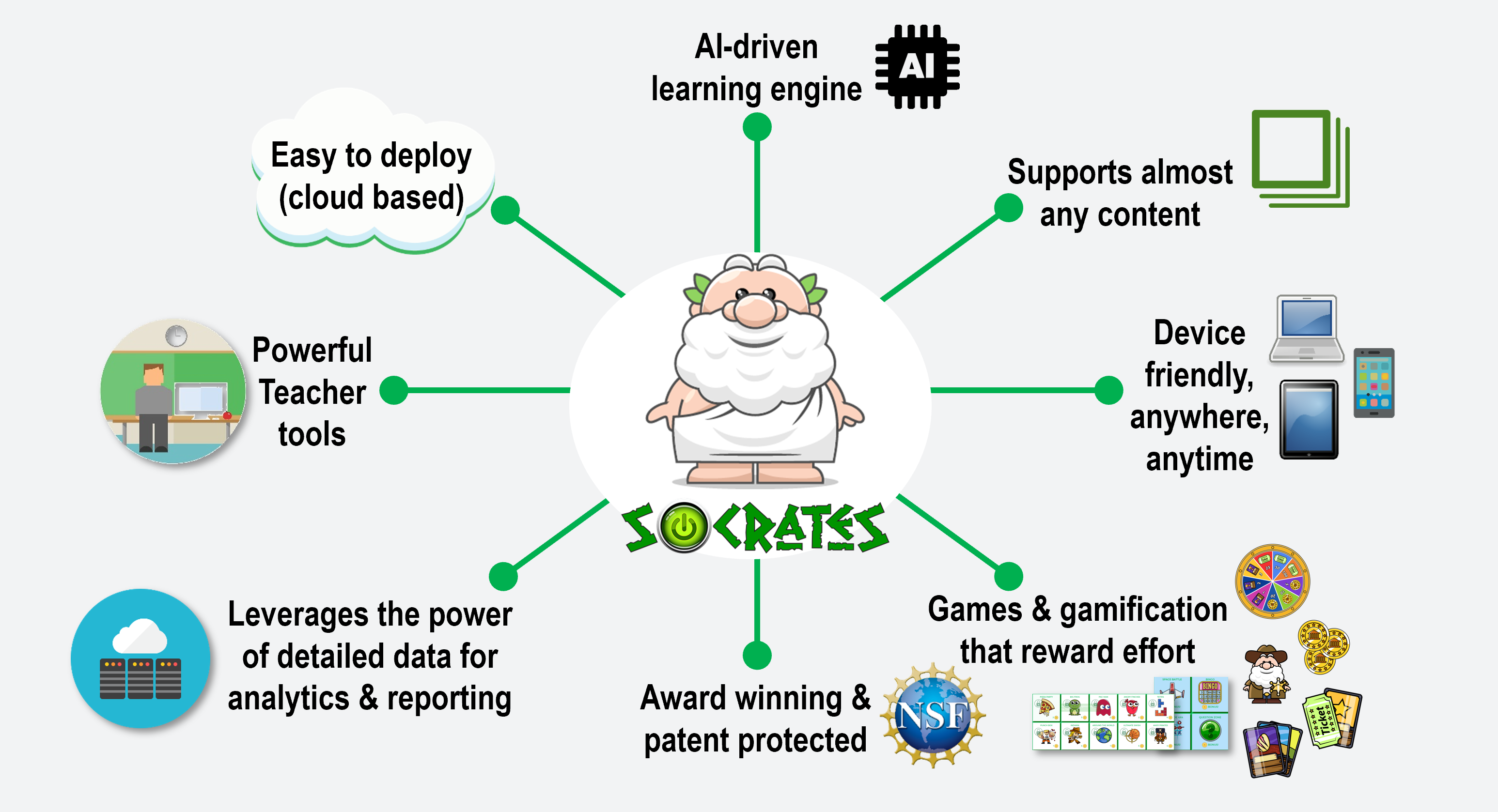 Subscribe to our Email List!