Engaging students and empowering teachers

. Start today!
NYC has a Brand New Friend!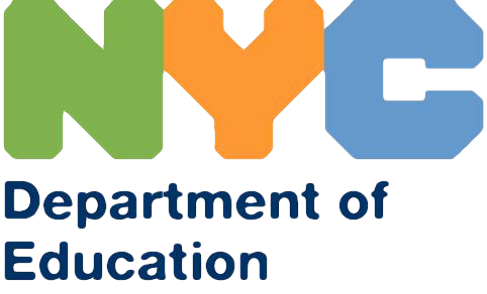 Alligned to state, common core, and nationally adopted standards
Automatically focuses each student on what they need to know
Adjusts continuously to keep students on track
Drives effort with fun games and rewards
National Science Foundation Recipient
The National Science Foundation awarded Socrates with a grant in recognition of its unique innovation and significant societal benefit.
Socrates is the first grant recipient in Nevada since 2013 undergoing a rigorous vetting processes to receive the award.
"The National Science Foundation supports small businesses with the most innovative, cutting-edge ideas that have the potential to become great commercial successes and make huge societal impacts," said Barry Johnson, Director of the NSF's Division of Industrial Innovation and Partnerships.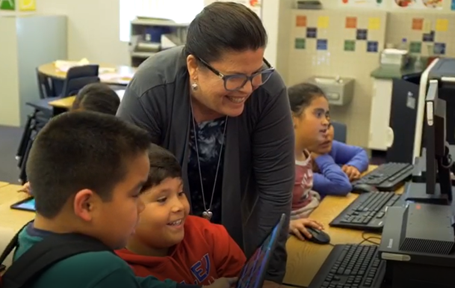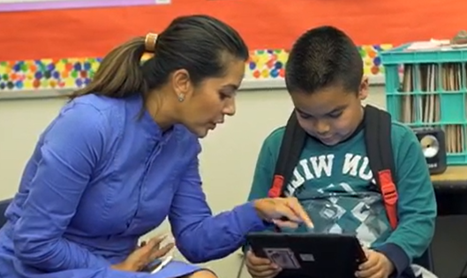 Kathleen Decker, Principal
The Socrates unique learning engine adjusts the content to precisely match the learning needs of each student, resulting in students learning at an increased pace. It provides teachers the knowledge of when and where each of their students needs are.
Deborah Amato, Teacher
Socrates is precisely what both my students and I needed to ensure a successful progression and I can focus more on individualized learning strategies. Students can advance at a much faster rate than when they are learning in traditional small/large groups. I can see exactly what they have learned, retained, and where additional assistance is needed.
Creates a one-on-one learning experience
Constantly updates the learning pathway in real-time
Adjusts to struggling or "flying along" real-time student behavior
Identifies where the student needs help and then adapts
Lifetime learning records stay from year to year and school to school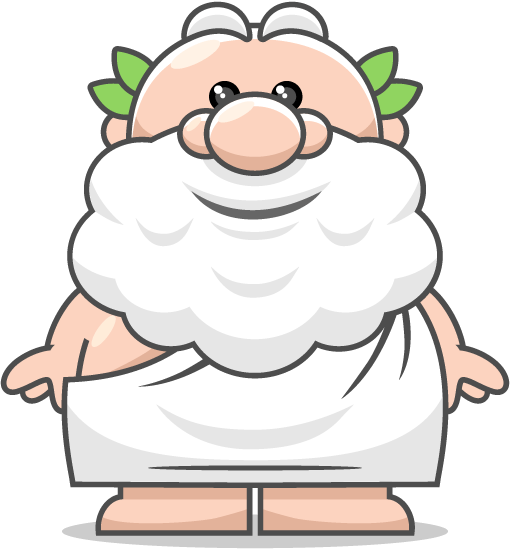 Rewards that Drive Effort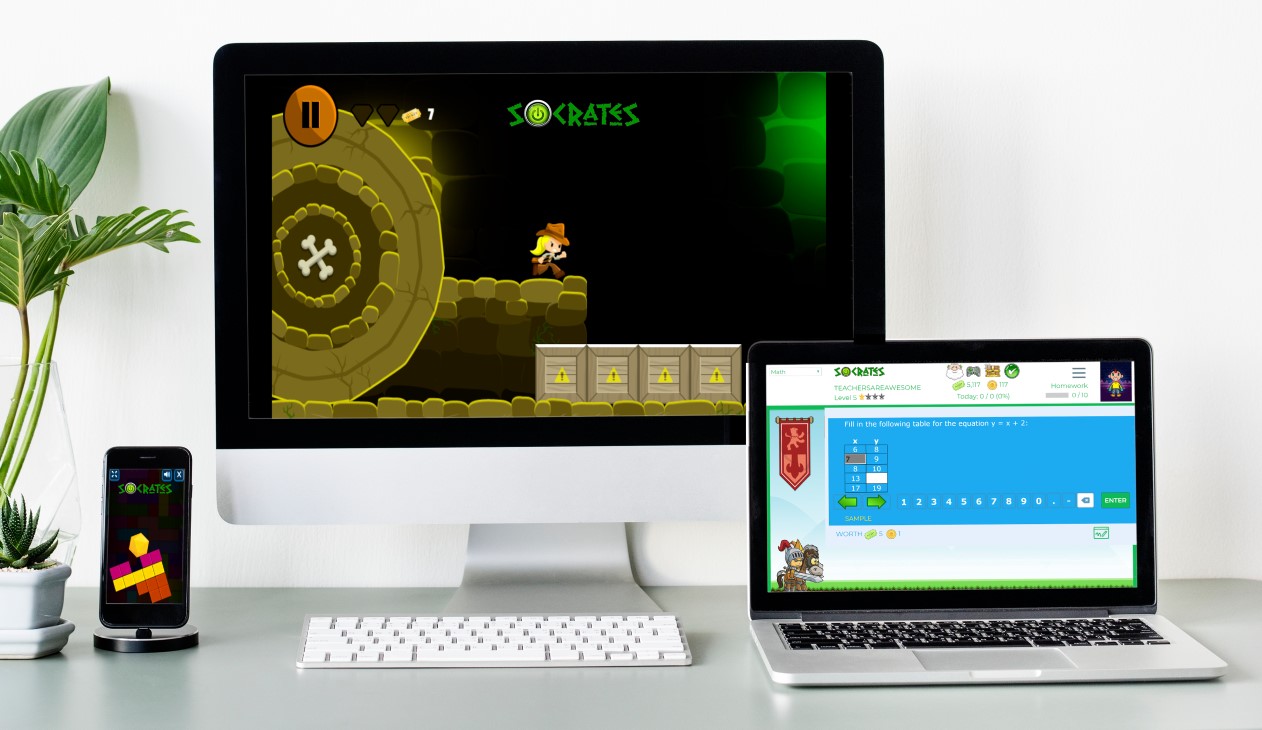 Games and Gamification: Intergrated, Customized, Expansive
Integration of learning content with games
Play-and-learn games work across all subjects and grades
Real world rewards for in-game currency
Age 7
It's really fun and easy, very cool. I rate this 5 stars!
Age 10
Socrates is great and it is so much fun to learn this way. I wish I could play this all day…
Age 12
Socrates is so creative and clever and a great way to keep kids interested in learning.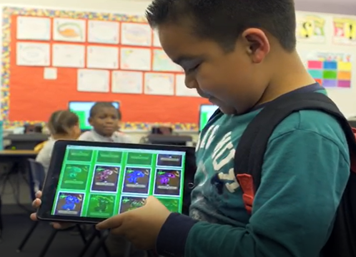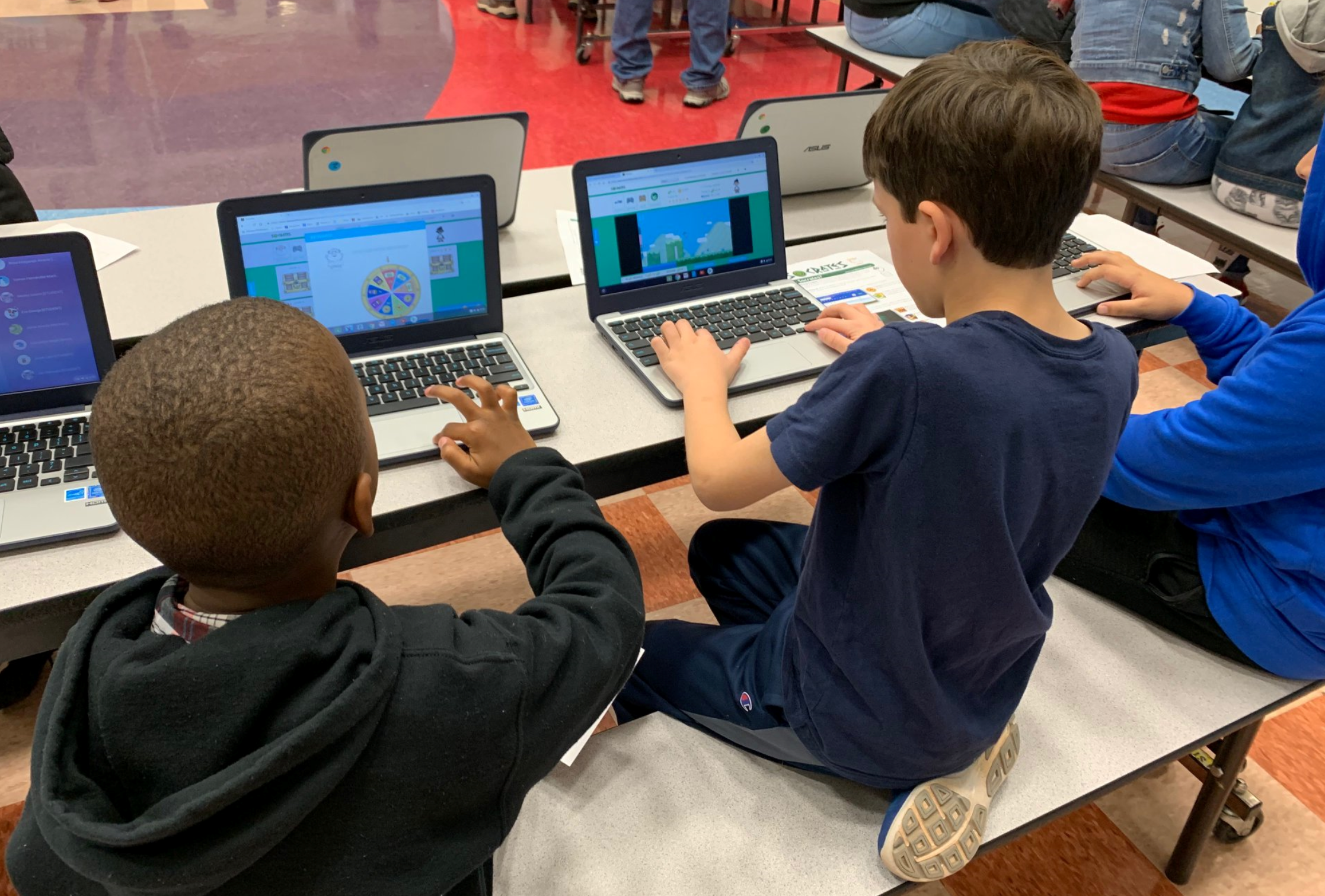 Differentiated Learning Made Easy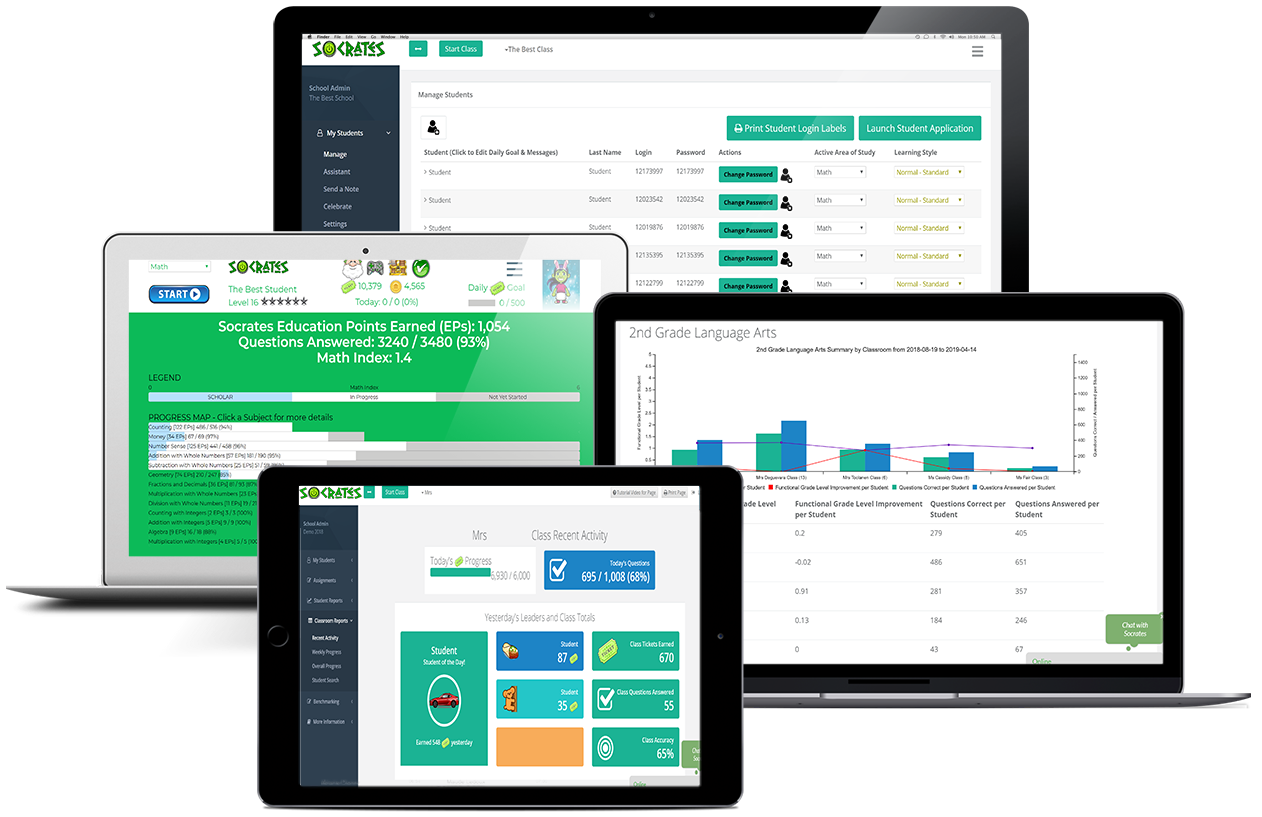 Teachers receive actionable data to provide targetable instruction
No installation necessary – runs on computers, Chromebooks, tablets, and smartphones
Get involved as much as you want from Quick Mode to Advanced Mode
Socrates optimizes the learning and engagement process
Full featured Command Center with every tool at your disposal
K-8: Math, English, Language Arts, Science
Content adapts and grows as the student advances grades
Constant updates alert educators to where students need help
Multilingual and cross-cultural (Teacher command center available in Spanish)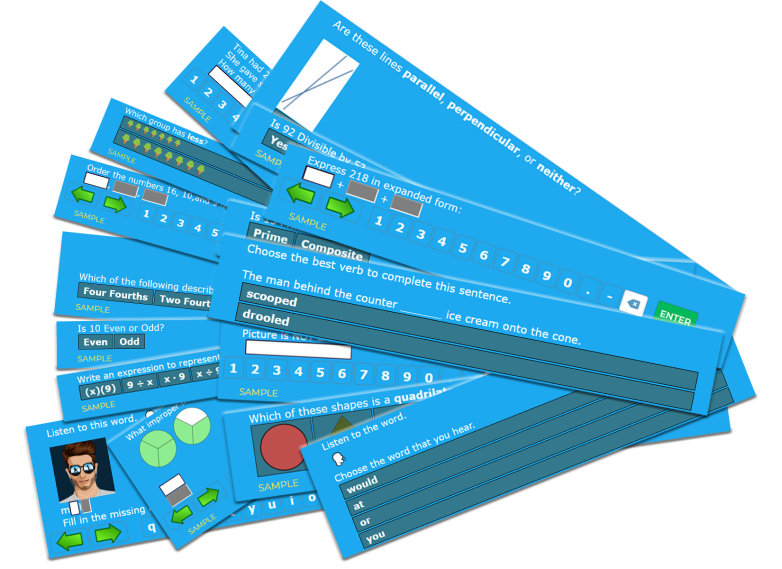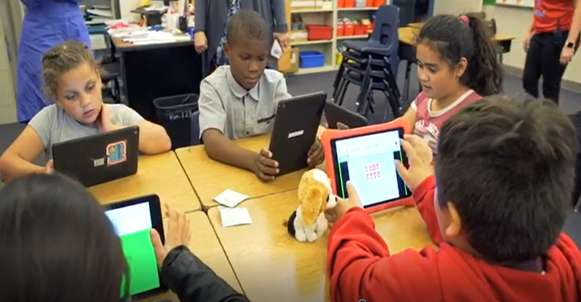 Socrates improves test scores of students on independent state exams:
Students who used Socrates out-performed students who did not by 18%
Students who used Socrates with 500 minutes of engagement or more over the course of the school year performed 34% better!
Socrates, The Learning Platform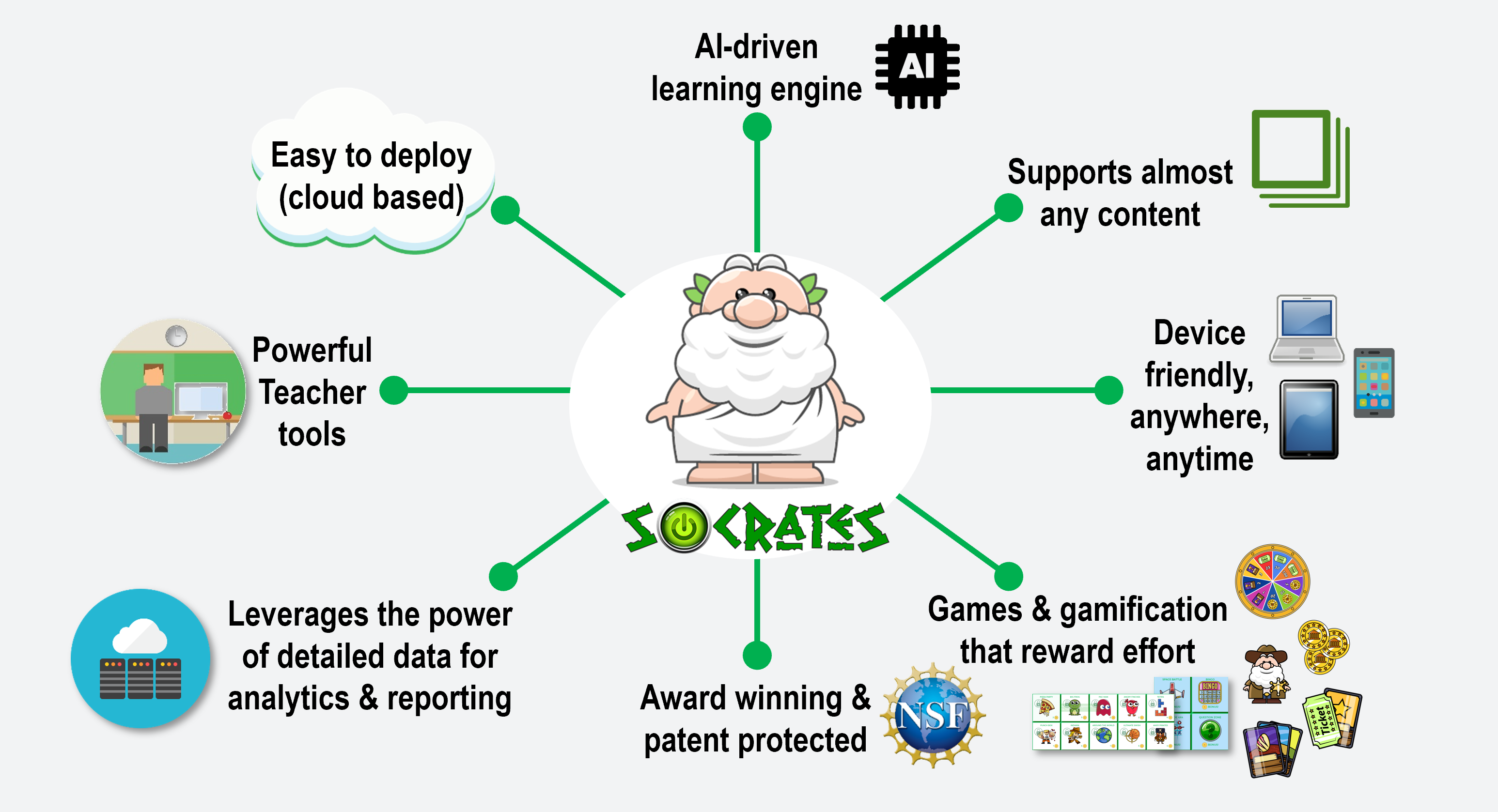 Subscribe to our Email List!