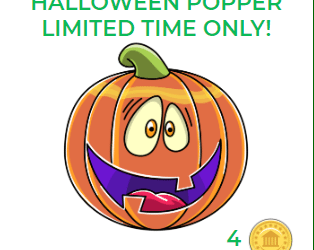 Begin playing Halloween Poppers - Limited Time Only!! You need 4 tokens to play each level. Let's play!     Select a level     Destroy all the colored pumpkins from the level, launching a pumpkin on groups of the same color.     Blast the pumpkins and clear them all...
read more
Subscribe to our Email List!
Stay up to date on our latest version releases notes, press releases, and more!